A recent Environment Canada public opinion survey says that 36% of Canadians use weather information to determine how they dress. That's up from 23% in 2007. Here at Federal Publications we're dressing up the Canadian Weather Trivia Calendar for the holidays!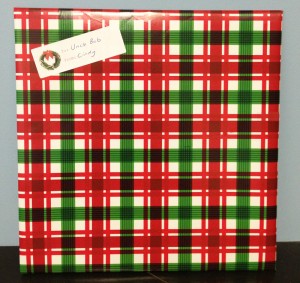 We know people like to purchase the Calendar as a gift so we're pleased to offer – at no extra charge – seasonal gift-wrapping! We'll wrap the Calendar in a festive green and red plaid paper and include a personalized label on the front. We'll ship your order directly to your loved one with a packing slip that doesn't show any pricing information. Just tell us the "To" and "From" names you'd like on the label and we'll take care of the rest!
That's our gift to you! Click here to place your order!